Koen Saris - Wijnen Square Crops - Harvest House - Grubbenvorst - The Netherlands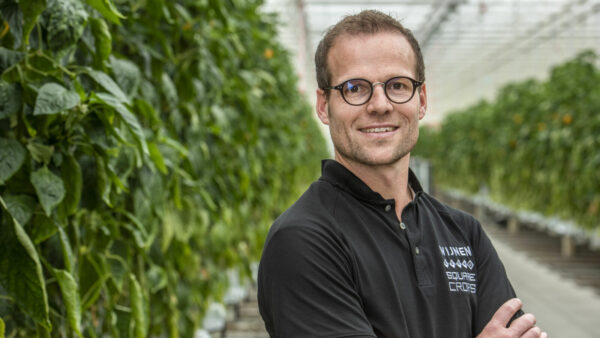 "At Wijnen Square Crops, the quality of our irrigation water is one of our spearheads in our policy. Hence, we don't take any chances when we make adjustments to our water system.
Ultramins came our way because we have two large pools of 13,000m2 and 15,000m2 respectively and where we were struggling to get and keep them free of algae and biofilm.
The technology deployed by Ultramins to combat it, cavitating ultrasound waves, was new to us and its operation unknown. We were therefore somewhat hesitant, but based on good experiences from other growers, we started with 4 USAF™ transmitters in the largest basin. After some time, we saw insufficient effect and followed Ultramins's original advice and increased the number of transmitters to 8.
The other basin we continued to treat as we always did, costing man hours and resources. The difference between the basins was growing. In the basin where the transmitters were, we saw that the algae disappeared quickly, the bioflim also reduced significantly and have no doubt that it will also disappear completely. With that, it was clear to us that the transmitters were working well.
It saves us a lot of time in terms of treatment and control of the water, as we now no longer have to worry about it. Besides the one-off investment and (low) energy consumption, there are no further maintenance costs.
With this, this system meets our high standards and we recommend other growers to also have Ultramins take a look at their situation. They think along well and professionally!"