Frank Dekker - Dekker Glascultures - Prominent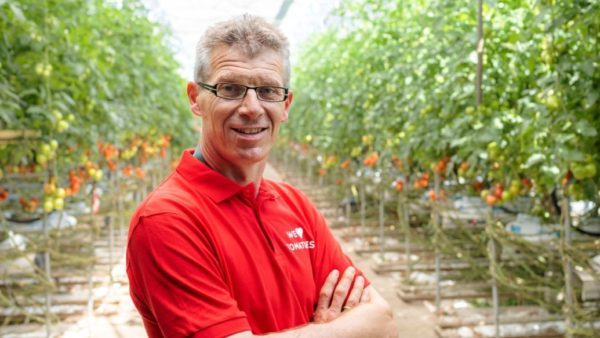 "Clearly visible and fast a good result. After 21 years no more algae and biofilm and for many years no agrobacteria have been detected in our irrigation water. We do not use any other disinfection methods, so all these results are 1:1 due to the USAF™ ultrasonic transmitters. These transmitters require no maintenance or monitoring and work 24/7, 365 days a year, which is ideal because it saves a lot of time and the results are very good, monitoring by a renowned laboratory confirms this. The fact that very good results have been achieved with this solution in the fight against the ToBRFV virus puts me very at ease."
Our basin water has become much clearer and cleaner and no longer grows algae, which is truly unique. The biofilm present in our silos and the basin also disappeared quickly. The water from our mixing tank, 40% fresh water and 60% drain water, has even become crystal clear. Our filters remain much cleaner and there is no loss of water pressure at the back of our greenhouse, which saves me a lot of time every day, especially in summer. We are very satisfied and convinced of the effect of these transmitters. I can recommend every grower to install these USAF™ transmitters.