Frank Dekker - Dekker Glascultures - Prominent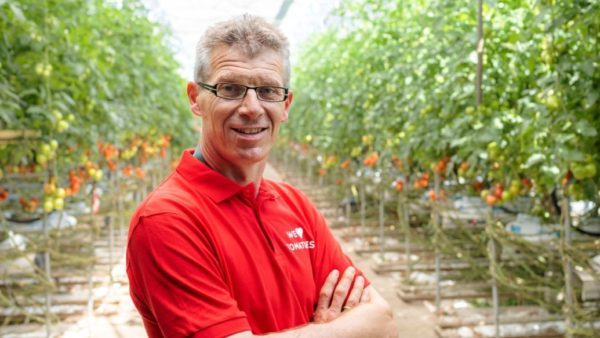 USAF™ ultrasonic transmitters our only disinfection method
"After 21 years, we finally had no algae and biofilm and for many years, no agrobacteria have been detected in our pouring water. We use no other disinfection methods, so all these results can be attributed 1 to 1 to the USAFTM ultrasonic transmitters. These transmitters require no maintenance and monitoring and work 24/7 365 days a year, so ideal because it saves a lot of time and the results are very good, monitoring by a renowned laboratory confirms this. Also, the fact that very good results have been achieved with this solution in combating the ToBRFV virus reassure me greatly."
So our basin water has become much cleaner and so there is no more algae growing, truly unprecedented. The biofilm present in our silos and basin also disappeared quickly. The water from our mixing tank even became crystal clear. Our filters remain much cleaner and so there is also no water pressure loss at the back of our greenhouse, saving us considerable time on a daily basis, especially in summer. In addition, the USA™ ultrasonic emitters consume almost no electricity, in these times also a big plus."
We are very satisfied and convinced of the performance of these transmitters. Can recommend every grower to install these USAF™ transmitters."