Pond Bassin – Test action!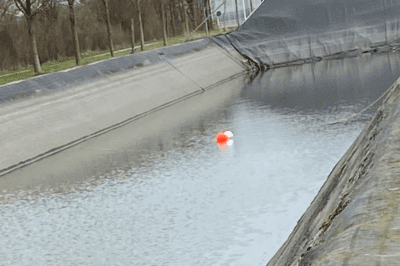 Ultrasonic transmitters in the basin are the solution for every grower. Algae, biofilm, and blockages will soon be a thing of the past! In addition, the transmitters combat the pathogens present. Don't just believe what we say, simply read the reviews on this website.
We are so convinced of our products that they can be tested for 1 month … if it doesn't work, we will take the transmitters back free of charge!*
Why is an ultrasonic transmitter is the best solution for every basin?
Transmitters continuously combat algae throughout the basin, 24/7 365 days a year
The size of the basin does not matter, several transmitters can be placed.
Transmitters can never blow away, the transmitters float on buoys.
Transmitters not only combat algae, but also biofilm and even bacteria, fungi, viruses, mites, and nematodes in the vicinity of the transmitters are killed.
Environmentally friendly, no longer chemicals might have to be used.
Filters, pipes and immersion heaters are much less likely to clog.
These ultrasonic transmitters are maintenance free
The effect does not decrease with time
No additional (maintenance) costs.
Would you like more information? Email info@ultramins.com or call Robert de Hoo on 0620 536 536.
*Because we make everything to order, we ask for a 50% deposit upon ordering. When you participate in this promotion, we would like you to review our products ;-)